Working in social work offers a rewarding, meaningful and challenging profession with a diversity of roles working with children and adults.  Our partnership is committed to supporting and developing our social workers through out the life course of their profession.  This includes offering: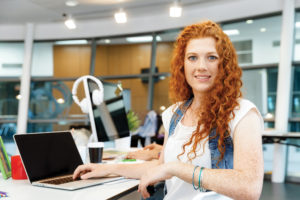 An accredited Assessed Supported Year in Employment (ASYE) enhanced by teaching partnership ASYE training and support;
High quality 2023-24 CPD programme including accredited modules, the opportunity to undertake practice based research and learn from internally renowned academics;
High quality masterclass programme tailored to local practice issues or local methods of assessment and intervention;
Opportunity to develop your skills as a practice educator or through delivering sessions on academic courses.
Our partnership includes four very diverse local authorities which can offer Social Workers the opportunity to work in a variety of settings – from urban to rural – each offers its own rewards and challenges.  Please browse our local vacancies or follow links to the relevant recruitment site. For helpful tips and advice on applying for your first role in social work and making the transition to your Assessed Supported Year in Employment, watch this Film: from student to social worker.
Current vacancies
There are no vacancies open at this time that match your request.
Further information
Link to LA recruitment sites
Return to Social Work
Getting back into social work after time away can be tough, but with the right support you can regain the confidence and knowledge you need to get back to making a difference to people's lives.  We recognise that everyone's circumstances are different and that some people may have maintained their Social Work registration but have not recently practiced as a Social Worker.  Two of our Local Authorities have created Return to Social Work Programmes to enable former social workers to develop current practice experience to support a return to statutory Social Work.
For further information on each authorities offer and contact details please see:
Careers in Social Care
Social care offers lots of rewarding careers, with many different job roles and opportunities for progression.  Social Work is just one of those roles.  You may want to work in the care sector but are unsure what your options are.  You may be unsure if you want to work with adults or children.  Find out more about a career in social care.
Social Care can be a good stepping stone to becoming a Social Worker and can provide the experience needed when applying to study.  The experience will not only give you an invaluable insight into the nature of social care and the role of a social worker (and the challenges they face) but also help you decide whether social work is a career you really want to pursue.  Working in social care can help develop your communication and active listening skills, improve interpersonal skills, build resilience and develop your leadership and management skills.  The experience can be paid, voluntary or placement work, or  direct experience of service provision.