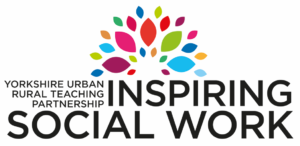 The Yorkshire Urban and Rural Teaching Partnership is a social work teaching partnership between four local authorities and two universities in West and North Yorkshire. We are working collaboratively to deliver inspirational education and training that leads to high quality social work.
The partnership is led by Social Work Senior Managers within local authorities.  It brings together Principal Social Workers, Workforce Development leads, Social Work academics and researchers, frontline practitioners and young people and adults who have experienced social care.
We are committed to working together to improve what we do and how we do it.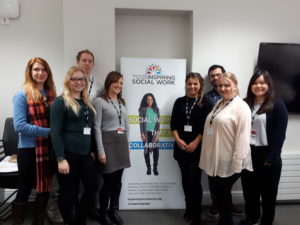 Our social work teaching partnership includes the following organisations:
Calderdale Council
Kirklees Council
City of York Council
North Yorkshire County Council
University of Huddersfield
University of York
Our Vision
We believe that inspiring, person centred and relationship based social work delivers transformational improvements in outcomes for people and their communities.
By working collaboratively across our partnership we aim to grow, develop, inspire and sustain a highly skilled and confident social work workforce, able to meet the diverse challenges of frontline practice with children and adults.
Accordingly, we aim to:
Deliver a high quality education experience to social work students, with comprehensive practice experience in statutory social work that prepares and supports their transition to frontline practitioner;
Develop an ambitious and dynamic programme of post-qualifying learning and development accessible to all Social Workers within the partnership;
Embed a culture of continuous learning and research informed practice that responds to local needs;

 

Improve social work recruitment and retention to meet the future workforce requirements of local authorities;
Improve the public perception of social work, promote and encourage awareness of the value of the profession and the different career pathways.
Why social work teaching partnership?
In the last few years the government has commissioned two reviews of social work education. These reviews promoted a series of recommendations aimed at delivering improvements in the social work workforce.  We are one of 15 accredited social work teaching partnerships funded to develop innovative new approaches to strengthen the quality of education and training for social work students and the existing workforce.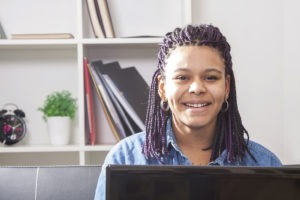 If you're considering a career in social work, a qualified Social Worker within the partnership, or interested in coming to work with us check out the information in the rest of this website.  See how our social work teaching partnership can support you at every stage of your career; providing information on the latest learning and development opportunities, academic research and practice developments and job vacancies within our partner organisations.
Further Information