We want Social Workers to enjoy their jobs, feel supported and have opportunities to progress and specialise in their chosen area of practice. We are committed to developing your social work skills and experience, through a culture of continuous learning where Social Workers are inspired through their learning and can inspire others.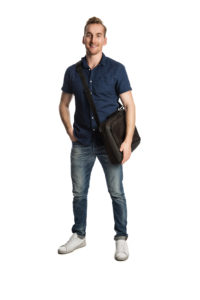 To achieve this we have developed a continuous professional development programme for social workers within the partnership that compliments the existing provision offered by employers.
Continuous professional development
Our CPD programme aims to:
Provide development opportunities at different stages during your Social Worker career;
Support Newly Qualified Social Workers

 

through an accredited Assessed & Supported Year in employment programme;
Offer a range of accredited options to strengthen professional practice skills, practice learning

 

capabilities and support research informed practice;
Offer accredited training for new or aspiring social work managers;
Support practitioners to meet proposed government plans for assessment and accreditation.
The programme is a blend of accredited modules, enhanced unaccredited short courses and masterclasses specifically designed to develop your social work skills.
Academics, Principal Social Workers and Service Managers are working closely within the partnership to develop further learning opportunities for you. Please keep checking the website and follow us on Twitter for updates.
Explore our latest brochure and the following pages to find out what is currently on offer.
For any queries about the Teaching Partnership CPD programme please contact your local workforce development team:
See Events for latest CPD event dates and availability
Practice Education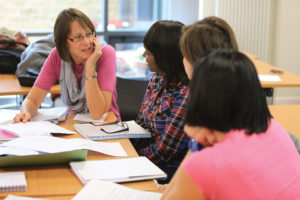 The partnership is committed to developing a learning culture and community where social work students are supported by excellent Practice Educators, and other qualified staff. These teams will share their expertise and willingness to educate, to ensure that social work students are offered a quality learning experience in practice.
Social work students within the teaching partnership will be offered two placements, offering significant statutory experience, that align with their preferred area of practice. As such, they will be supported by Practice Educators who are directly involved in working with children, families or adults.
We also want to support qualified social workers to develop their practice education skills. Both university partners within the Partnership offer stage one and stage two Practice Educator training. Courses are delivered at various points throughout the year and will equip you with the knowledge, skills and approaches necessary to best support undergraduate and postgraduate social work students. The course will also enable you to meet the HCPC requirement for a formal practice teaching qualification.
Local authorities within the partnership have employed Practice Educator Consultants who are leading on work to:
Deliver improvements in practice education,
Develop placement opportunities in teams and agencies with little prior experience of offering statutory placements,
Quality assure placements to deliver the best practice placement experience to all social work students;
Create resources to support Practice Educators and students;
Support Social Workers to refresh their practice education skills;
Contribute to training and development for Practice Educators.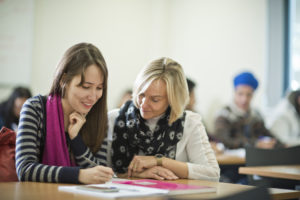 If you would like to find out more about the Practice Educator role and the training available within the partnership, please see the CPD booklet, follow the links below or contact your local Practice Educator Consultant.
Practice Educator Consultants
Research Informed Practice
One of the key aims of the Teaching Partnership is to improve the research literacy of Social Workers and promote a model of research informed social work practice. This strand of the programme provides opportunities for you to engage with the latest academic research, apply research to your practice and undertake accredited research projects aligned to local practice priorities.
Making Research Count (York)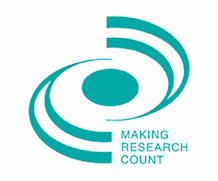 Making Research Count (MRC) is a national network of social work and social care departments in 10 English universities who have developed partnerships with local agencies. These include children's and adults' services, health trusts and independent sector organisations.
The aim of Making Research Count is to promote communication and knowledge sharing between academics and social work and social care professionals to enable frontline staff to benefit from the latest research and developments. This is done through an ongoing programme of conferences, seminars and workshops that seek to disseminate the latest academic research and support attendees with developing evidence informed social work practice.
All Partnership local authorities are members of MRC which allows for priority booking for staff to attend MRC events.
Events are held throughout the year. Please see the learning events page for more details.
Research Projects
Overview of the TP funded MRes projects coming soon.
Further Information
Practice education courses