The Local Government Authority (LGA) has teamed up with the Government Equalities Office to reignite the Return to Social Work programme following its success in 2017.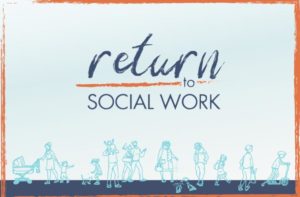 Social workers are highly qualified professionals and do one of the most important, challenging jobs across local government. They do an incredible job every single day, but too many are finding it difficult to return to work.  The national scheme aims to support former social workers to get back to making a real difference to people's lives.
The LGA says that by getting more social workers back into our communities, we can ensure that vulnerable adults and children can continue to rely on the support of social workers they so desperately need.
Candidates can apply for the scheme until 31 March, with the programme beginning in May 2020. Placements vary according to how long trained social workers have been out of the profession.
For more information on the scheme or how to apply click on the image above.