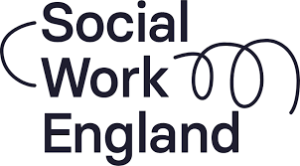 Social Work England has confirmed changes to how CPD for social workers will be regulated this year.  As part of the new annual registration system when social workers renew their registration they will be required to register some CPD through their online account.
In Addition any CPD work submitted will have to meet Social Work England's eight-point criteria.  Following this a sample 2.5% of Social Workers will have their CPD work assessed against the criteria.
This is a significant change to how CPD was handled under the HCPC, where practitioners simply had to declare that they had completed CPD.  Then a random sample of 2.5% had to submit some work for evaluation.
The first renewal period under the new system will open on 1st September 2020.
Social Work England's CPD criteria are:
Incorporate feedback from a range of sources, including from people with lived experience of my social work practice.
Use supervision and feedback to critically reflect on, and identify my learning needs, including how I use research and evidence to inform my practice.
Keep my practice up to date and record how I use research, theories and frameworks to inform my practice and my professional judgment.
Demonstrate good subject knowledge on key aspects of social work practice and develop knowledge of current issues in society and social policies impacting on social work.
Contribute to an open and creative learning culture in the workplace to discuss, reflect on and share best practice.
Reflect on my learning activities and evidence what impact continuing professional development has on the quality of my practice.
Record my learning and reflection on a regular basis and in accordance with Social Work England's guidance on continuing professional development.
Reflect on my own values and challenge the impact they have on my practice.
Visit Social Work England for more information on CPD standards, guidance and recording.