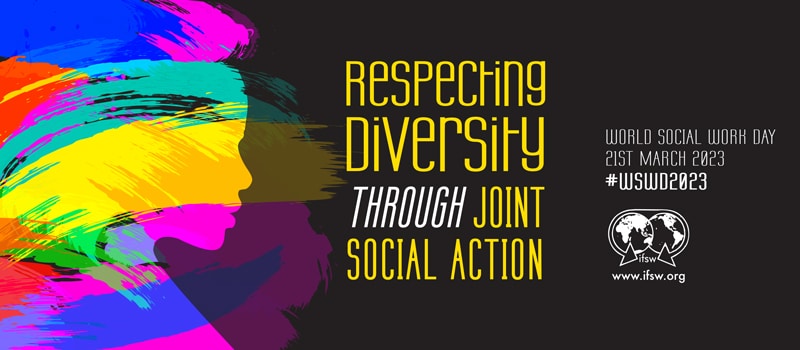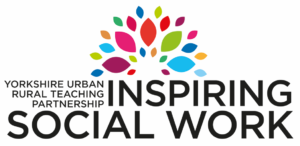 World Social Work Day is a celebration and recognises the hard work and dedication of social workers on an international stage.  During World Social Work Week Yorkshire Urban and Rural Social Work Teaching Partnership is hosting this virtual event exploring this year's theme 'Respecting diversity through joint social action'.  The theme stems from the People's Charter for a New Eco Social World and recognises that change happens locally through our diverse leaderful communities.
This years Keynote Speech delivered by Professor Brid Featherstone will draw from her current research on domestic abuse and child protection to explore and offer examples of 'Thinking and doing differently' in an approach informed by intersectionality.
Covid-19 highlighted how different groups in our society were disproportionately impacted and exposed a range of inequalities related to race, gender, class and disabilities.  A recognition that while we were all in the same storm, we were not all in the same boat became clear as evidence of different levels of vulnerability to death and illness became apparent.  Currently the cost of living crisis is having impacts across society but this too obliges the recognition of inequalities in relation to income and safe housing in particular.  Intersectionality is a way of understanding and challenging how race, class, gender and other social divisions come together in the lives of individuals to inform levels of vulnerability, risk and marginalization. This presentation will explore how it can, and is being used to, inform social work practice in the UK and other countries.
In addition, a panel session hosted by Jenny Threlfall (University of York) explores the theme 'Respecting Diversity Through Joint Action in Social Work'.
Keynote Speaker
Brid Featherstone, University of Huddersfield – Brid Featherstone is a Professor of Social Work at the University of Huddersfield.  She has an international reputation in the areas of gender, fathers and child protection.  Her recent co-authored book (with Sue White and Kate Morris) 'Re-imagining Child Protection: towards humane social work with families' has been highly influential and led to invitations to speak and advise on reforming child protection nationally and internationally.  Following a global study she has been recognised in the top 100 professors in the world for her contributions to Social Work.
Panel Members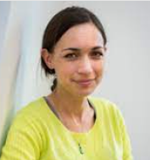 Panel Host Jenny Threlfall (University of York) is a Lecturer in Social Work at University of York.  After qualifying as a social worker she worked in various youth development and educational settings in the UK and the US.  Most recently I worked with African American teens and their families in an inner city neighbourhood of St. Louis, Missouri.  She went on to complete her PhD that explored the experiences of African American parents in low-income urban neighbourhoods.  Her recent research projects focused on asset-based approaches to supporting parents with learning disabilities, and on using film and literature to promote anti-racist social work practice.
Rob Moriarty (Leeds Centre for Integrated Living) is a businessman and entrepreneur based in Leeds, designing and building websites for over a decade.  A horrific diving accident in 1998 left Rob paralysed from the neck down and wheelchair-bound, leaving him completely dependent on 24 hour care.  Despite his injury Rob returned to full time education completing a Joint Honours degree in Music and German.  Since leaving school Rob has lived independently of friends and family using a combination of Direct Payments, continuing healthcare, and a personal health budget to manage his own care by employing his own personal assistants (PAs).  Rob actively participates in service user involvement at a number of local universities as an associate lecturer, sharing his experiences of working with and receiving support from the health and social care sector.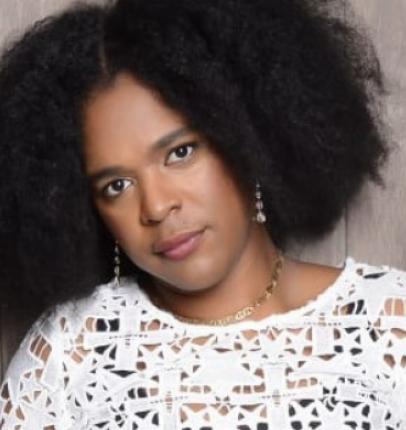 Shantel Thomas (British Association of Social Workers) is course lead for MA in Social Work at Tavistock and Portman NHS Foundation Trust, first UK Anti-Racism Lead at the BASW and an Independent Training Consultant.  She is a qualified social worker, mentor, leader and worked in direct safeguarding practice, with vulnerable children from black and global majority communities.  In her BASW role, Shantel works to support the delivery of the equality, diversity, and inclusion (EDI) plan, in particular how anti-racist practice can be developed and implemented across the social work sector.  Shantel has co-written a chapter entitled 'Risk and Safety: a strength-based perspective in working with black families when there are safeguarding concerns' in the book 'Social Work in a Diverse Society: Transformative practice with black and ethnic minority individual and communities'.  She contributed practice knowledge to a book entitled – Safeguarding Black Children by Dr. Claudia Bernard.  She co-developed a short course – Becoming an Anti-racist Practitioner/Leader from which she delivers independently.  Shantel is a senior academic and doctoral researcher, who's thesis is asking 'What can an auto ethnographic study contribute to the understanding of issues of race and leadership in white led organisations?'.  She uses her position, passion, personal and professional 'living' experience of racism and intersectional oppression to be the voice for the 'unheard' and to represent the needs of global majority communities using a strength-based and compassionate lens.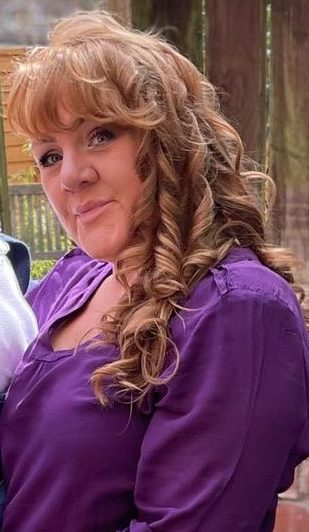 Violet Cannon (Yorkshire Gypsy Traveller Organisation) is born and bred in Yorkshire. She lived roadside until the law changed and made that part of the culture difficult. She comes to YTT with a wealth of experience, including Author, Presenter, Researcher and Consultant. Violet has held senior roles within Gypsy Traveller Projects for over 14 years. Violet is believed to be the first Gypsy Traveller to hold the senior paid role within a Yorkshire Gypsy Traveller Organisation. Violet was recently awarded an Honorary Degree from The University of York
Event Agenda
For the full event details please see the Event Programme.
How to book
Before booking please check with your Line Manager/Workforce Development team to ensure that your application follows any local policy and procedures.
Delivery Method
This event will be delivered virtually.  Participants who have booked will be sent the event link during the week before the event.