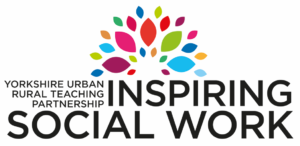 This is an in person event being held at King's Manor, Exhibition Square, York, YO1 7EP.  Please book to reserve your place at the event.
Overview
The Yorkshire Urban and Rural Social Work Teaching Partnership recognises the key role that Practice Educators play in ensuring quality social work is taught, practiced and delivered.  As such the Partnership is hosting an event which will provide a chance for our Partnership Practice Educators to be celebrated, to engage with key topics and people, to learn, reflect and develop.
The morning session will look at Working with Struggling and Failing Students. The sessions will:
Enable participants to consider what range of behaviours may suggest a student is struggling or failing a placement.
Allow participants to engage with their own previous experiences of "failing".
Critically consider why failing students can be such an emotionally painful and challenging experience.
Explore useful strategies when working with struggling students.
Develop confidence when working with struggling or failing students.
The event will also include student nominated awards to recognise the commitment and hard work of our Practice Educators.
Keynote Speaker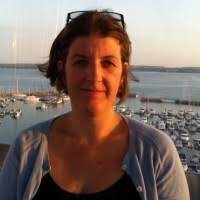 Jo Finch, Professor of Social Work and Post Graduate Research at the University of Suffolk.  Jo became interested in the issue of what happens when social work students fail on a placement when she moved from frontline social work practice and began work as a lecturer in social work in 2002.  Jo initially explored this in her Professional Doctorate in Social Work and has since published widely on the issue of assessing struggling or failing students on placements.  She delivers training with social work practice educators across the country.  Jo has also been involved in evaluations of services, for example, suicide prevention and post suicide support services in East Sussex, and the use of the RIX wiki, during lockdown with people with learning disabilities.
She also publishes on the issue of PREVENT and social work and with her cowriter, developed the term "securitised safeguarding".   Jo is the author of "Working with Struggling Students on Placement: A Practical Guide" (2017, Policy Press) and is co-author of "SHARE: A New Model of Social Work" (2018, Kirwan Maclean associates).   Jo is currently writing about racism in social work education, and fitness to practice processes within universities.
Event Agenda
For the full event details please see the Event Programme.
Delivery Method
This event will be held in person and online.
How to book
Before booking please check with your Line Manager/Workforce Development team to ensure that your application follows any local policy and procedures.  This is a free seminar for Yorkshire Urban and Rural Teaching Partnerships Practice Educators.
Online places are now fully booked.
Venue details
King's Manor
Exhibition Square
York
YO1 7EP