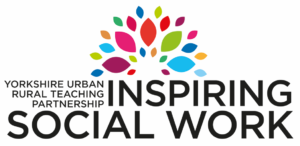 This lunchtime learning seminar brought to you by Yorkshire and Rural Teaching Partnership and University of York promotes communication and knowledge sharing between academics and social work and social care professionals.
The session will explore positive risk taking in mental health social work.  It aims to shift the focus from risk management to supporting people to safely take risks.  It will present the latest research and initiate a discussion about how it can be reflected in practice.
Speaker 
Martin Webber, Professor of Social Work at the University of York and Director of the International Centre for Mental Health Social Research.  Martins academic career began at the Institute of Psychiatry in 2002 where he started a Department of Health funded Social Science Fellowship under the supervision of Professor Peter Huxley.  Prior to that he worked in a residential home for adults with learning disabilities and as a social worker in a community mental health team with adults with mental health problems.
He is passionate about achieving social change through high quality social work and social care practice with vulnerable and marginalised people. He believes that this important work needs to be informed by rigorous research evidence.  His primary research interest is the development and evaluation of social interventions with people with mental health problems. This includes primary epidemiological or methodological work; ethnographic work to develop intervention models; and experimental work to evaluate the effectiveness of interventions.  In addition he collaborates with health economists, psychiatrists, psychologists and other health scientists to maximise the effectiveness of his research.
View Martin Webbers Blog or follow him on Twitter @mgoat73
How to book
Before booking please check with your Line Manager/Workforce Development team to ensure that your application follows any local policy and procedures.
Delivery Method
This session will be delivered virtually via Zoom.  Participants who have booked will be sent the event link during the week before the session.