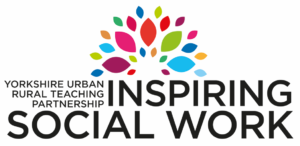 This lunchtime learning seminar brought to you by Yorkshire Urban and Rural Teaching Partnership promotes communication and knowledge sharing between academics and social work and social care professionals.
Overview
This session will explore Cultural Awareness and Competence when navigating and working within Western medical and social models whilst trying to meet the needs of cultural and spiritual models.
Speaker 
Soyeb Aswat.  Soyeb is a Social Worker/BIA/AMHP and has worked in the health and social care sector for 25 Years.   Soyeb has experience in working within Voluntary and Public Sector, with Young Carers, Fostering, Leaving Care and primarily in Mental Health.
Soyeb is currently a Social Work lead for two large NHS Trusts.  Soyeb is passionate about Social Work, its values and ethics and how the profession gives financial gain but most importantly spiritual gain and satisfaction, what could be better!
Soyeb's area of expertise is mental health and working with cases where there are issues around culture/religion.  Soyeb supervises qualified Social Workers but also supports Newly Qualified Social Workers and organises and facilitates training to support them to maintain their CPD.   Soyeb also delivers sessions his local university and facilitates research projects.
How to book
Before booking please check with your Line Manager/Workforce Development team to ensure that your application follows any local policy and procedures.
Delivery Method
This session will be delivered virtually.  Participants who have booked will be sent the event link during the week before the session.