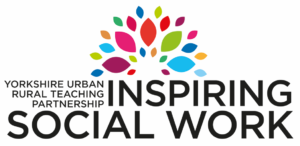 This lunchtime learning seminar brought to you by Yorkshire Urban and Rural Teaching Partnership promotes communication and knowledge sharing between academics and social work and social care professionals.
Overview
This online seminar will focus on how to ensure that students with impairments and/or additional support needs can succeed in social work practice placements.  As a former social work student with a number of physical impairments, Melissa Crowland will discuss the need for 'courageous conversations' between student and placement to ensure that each student is given the right support.
Speakers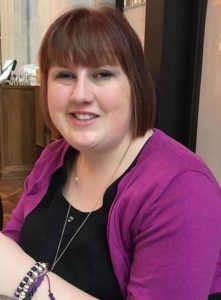 Melissa Crowland graduated with a MA in Social Work from the University of York in 2018. I have a rare genetic condition called Alstrom Symdrom which affects me in a number of different ways including; total blindness, moderate hearing loss, heart disease, liver disease and diabetes among other things. I joined the Service User & Carer group at the University of York in 2019 and also work in a number of other capacities, I am a Crisis Recovery Mentor for a mental health charity, a Keeping in Touch volunteer for a local sight loss charity and over the pandemic have set up talk services for both adults and teenagers who have Alstrom.

Ed Robson has been a lecturer in Social Work at the University of York since 2014.  Prior to this he worked in a range of social work areas, including mental health, homelessness and teenage pregnancy.  He has a keen interest in enhancing students learning and improving service user involvement in service provision.
How to book
Before booking please check with your Line Manager/Workforce Development team to ensure that your application follows any local policy and procedures.
Delivery Method
This session will be delivered virtually.  Participants who have booked will be sent the event link during the week before the session.