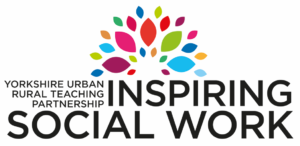 This lunchtime learning seminar brought to you by Yorkshire and Rural Teaching Partnership promotes communication and knowledge sharing between academics and social work and social care professionals.
Overview
The session will look at a lived experience of bipolar disorder from Keith J Thompson from the SUPA group at University of York.  Participants will then be able to discuss and explore stigmatism of people with mental health problems, how it manifests and mental health knowledge for social work practitioners. Keith will also invite questions from participants.
Speaker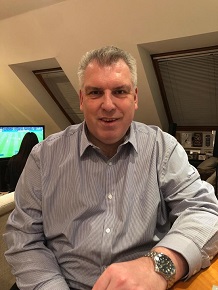 Keith J Thompson.  Keith was born in Newcastle-upon-Tyne and grew up in Wetherby, Lincolnshire and Harrogate. I played for Bradford Bantams FC and trailed for Sheffield Wednesday, Huddersfield Town, Leeds United and Nottingham Forest.
Under the guidance of England and Yorkshire cricketer, Peter Kippax, I also played for the Yorkshire Colts under-16s cricket team until the age of 18.
I attended Royal Navy flight training at RAF Biggin Hill, but declined the offer to become a Flight Lieutenant at the age of 21.
My working life started with two jobs: the Leeds Road Post Office behind the counter part time and a full-time job at Hill Cannon Partnership Consulting Engineers. I trained to be a young Civil Engineer Technician, passing my ONC (1988) and HNC in Civil Engineering (1990) and set up my own business (Thompson Design Ltd) in 1990, completing the design of various building structures throughout the UK and the world.
I have had bipolar disorder since 1990 and in that time have had 14 manic episodes and two episodes of depression to date. I closed my business down in 2018, but still work for the University of York, TEWV Mental NHS Trust and two charities, and I am the Harrogate and District Junior Girls Football League Secretary. I have been an active member of the SUPA Group since May 2011.
I have a good understanding and cope with my bipolar disorder daily and have an extremely supportive family and friends.
How to book
Before booking please check with your Line Manager/Workforce Development team to ensure that your application follows any local policy and procedures.
Delivery Method
This session will be delivered virtually.  Participants who have booked will be sent the event link during the week before the session.