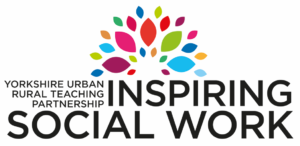 This lunchtime learning seminar brought to you by Yorkshire and Rural Teaching Partnership and University of York promotes communication and knowledge sharing between academics and social work and social care professionals.
Following on from the Anti-Racist Practice event in December 2021 (see Past Events | inspiringsocialwork.org) part of which examined the University of York research project on 'Supporting Minority Ethnic Students on Placement'.  One of the recommendations for the university and teaching partnership was to establish an ongoing book club for practitioners and academic staff around issues of race and diversity.
This session will explore the book club project and it's benefits to academics and practitioners alike.  Research tells us that narratives from novels and films are effective in increasing knowledge of diverse communities, promoting empathy and reducing biases.  The book club aims to provide a more effective and engaging form of diversity training.  It provides a 'safe' forum where people can talk about race, discusses minority ethnic experiences in the UK and raises awareness of potential biases.
Further information to follow.
Speakers 
Lecturers and Researchers – University of York – Department of Social Policy and Social Work

How to book
Before booking please check with your Line Manager/Workforce Development team to ensure that your application follows any local policy and procedures.
Delivery Method
This session will be delivered virtually.  Participants who have booked will be sent the event link during the week before the session.