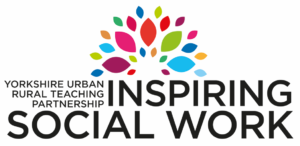 This breakfast learning seminar brought to you by Yorkshire and Rural Teaching Partnership promotes communication and knowledge sharing between academics and social work and social care professionals.
The Office for Health Improvement and Disparities working definintion is:
Trauma-informed practice aims to increase practitioners' awareness of how trauma can negatively impact on individuals and communities, and their ability to feel safe or develop trusting relationships with health and care services and their staff.
It aims to improve the accessibility and quality of services by creating culturally sensitive, safe services that people trust and want to use. It seeks to prepare practitioners to work in collaboration and partnership with people and empower them to make choices about their health and wellbeing.
Trauma-informed practice acknowledges the need to see beyond an individual's presenting behaviours and to ask, 'What does this person need?' rather than 'What is wrong with this person?'.
During this short session for non-trauma therapists David will outline, firstly, what we need to know so that we don't unintentionally make things worse when working with people who've experienced trauma and then, secondly, he'll discuss how we might best respond, if they choose to talk to us.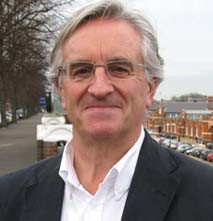 Speaker 
Professor David Shemmings, OBE, PhD, is the Emeritus Professor of Child Protection Research at the University of Kent and Visiting Professor of Child Protection Research at Royal Holloway College, University of London. Professor Shemmings is the author of more than 70 articles, books and chapters on relational-based practice, theory and research.  He was formerly co-Director, with Prof Jane Reeves, of the International Centre for Child Protection at the University of Kent which established the online multi-disciplinary and internationally respected, distance learning MA in Advanced Child Protection, together with a number of 'serious, interactive games', each aimed at enhancing practitioners' skills and raising young people's awareness.
David qualified as a teacher in 1974 and worked with traumatised children for a number of years. He spent 17 years lecturing at the University of East Anglia, where he completed his PhD under the supervision of Professor David Howe.  David became a Professor of Social Work Research at Middlesex University in 2005.
David trained many of the practitioners who worked with survivors of the Grenfell fire. He is currently providing training to social workers supporting host families about to offer homes for refugees from Ukraine.
David was awarded an OBE for Services to Child Protection in the June 2014 Queen's Birthday Honours List.
How to book
Before booking please check with your Line Manager/Workforce Development team to ensure that your application follows any local policy and procedures.
Delivery Method
This session will be delivered virtually via Zoom.  Participants who have booked will be sent the event link during the week before the session.