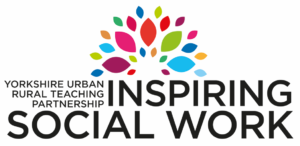 This masterclass brought to you by Yorkshire and Rural Teaching Partnership and University of Huddersfield promotes communication and knowledge sharing between academics and social work and social care professionals.
This masterclass draws attention to the negative impact that parental imprisonment can have on children.  Having a parent in prison is internationally recognised as one of the Adverse Childhood Experiences (ACEs).  We will consider how children are affected at all stages of the criminal justice system and use findings from the speaker's research to consider the significance of stigma, disenfranchised grief and ambiguous loss for this group of children.
Bringing to the foreground the issues caused by maternal imprisonment as that generally causes more disruption for children than paternal imprisonment. We will link to Lord Farmer's influential 2019 report on strengthening family ties for mothers in prison and his recommendation to place experienced children's social workers in all female prisons.
Speaker
Ben Raikes, University of Huddersfield – Ben is a Senior Lecturer, Department of Behavioural and Social Sciences.  He has researched the impact of imprisonment on children and families for over 10 years.  He worked on the University of Huddersfield led pan European COPING project (Children of Prisoners Interventions and Mitigations to Strengthen Mental Health) from 2010 to 2013 and is also a founder and board member of INCCIP (International Coalition for Children with Incarcerated Parents).
How to book
Before booking please check with your Line Manager/Workforce Development team to ensure that your application follows any local policy and procedures.  This is a free seminar for partnership local authorities