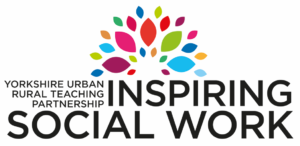 This lunchtime learning seminar brought to you by Yorkshire and Rural Teaching Partnership and University of York promotes communication and knowledge sharing between academics and social work and social care professionals.
This session is brought to you by Dr Emma Katz and will explore will explore Domestic Violence and Coercive Control.
Coercive control is a form of domestic abuse where perpetrators use a pattern of threats, humiliation or intimation to control and dominate their partner or children, depriving them of independence and isolating them from support. Because coercive control does not always involve physical violence, it has often been under-reported and under-recognised. It was recognised as a criminal offence in England and Wales in 2015.
Speaker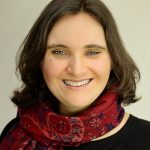 Dr Emma Katz, Ph.D., an internationally-renowned expert in domestic abuse and coercive control, whose work has influenced legislation in the UK and overseas.  Emma gained her Ph.D. from the University of Nottingham and is currently a Senior Lecturer at Liverpool Hope University.
Emma's research with mothers and children who have survived coercive control has transformed understandings of domestic abuse. Children's experiences of coercive control were largely invisible prior to Emma's work, which found that children were affected by many forms of abuse beyond physical violence against their mother, including imprisonment, deprivation of resources, and isolation from the outside world. Emma's research findings on children and coercive control have been influential with organisations including the Safe and Together Institute, and are used to train professionals internationally, including, for example, family court personnel in Colorado and the French magistrature.
Emma is tireless in raising awareness of coercive control and its impact on children, giving regular training sessions to professionals working with families who have experienced domestic abuse. She has collaborated with national organisations including the NHS, the NSPCC, the Association of Child Protection Professionals, CAFCASS Cymru, and the Women's Institute. Scottish Women's Aid referenced Emma's work 'every step of the way' while lobbying the Scottish government for a change in the law to recognise the harm domestic abuse causes to children (which came into force in the Domestic Abuse (Scotland) Act 2018).
Her book, Coercive Control in Children's and Mothers' Lives (2022, Oxford University Press) is described as a 'pioneering work' that 'will change how we understand and response to children's experience of domestic abuse' (Evan Stark, Professor Emeritus, Rutgers University).
Follow Emma on Twitter @DrEmmaKatz
How to book
Before booking please check with your Line Manager/Workforce Development team to ensure that your application follows any local policy and procedures.
Delivery Method
This session will be delivered virtually via Zoom.  Participants who have booked will be sent the event link during the week before the session.