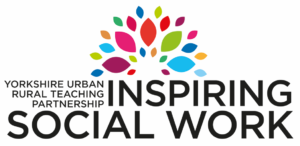 This lunchtime learning seminar brought to you by Yorkshire and Rural Teaching Partnership and University of York promotes communication and knowledge sharing between academics and social work and social care professionals.
Event Content to follow

Speaker 
Mark Nicholas, MBA, MSW, CQSW is a qualified and registered social worker, who has worked in both child and adult social care.
He is a strong believer in integrated working across professions and the importance of intervening early in the lives of individuals to prevent problems worsening. This last led to him managing one of the first Sure Start programmes and commissioning the first fully operational children's centre in the country.
At NHS Digital, Mark is the Chief Social Worker and social care lead for the organisation. He was the driving force behind the creation of the National Social Care Advisory Group on digital, which is the social care reference group of the National Information Board.
Mark Nicholas MBA, MSW, CQSW – Clinical Director and Chief Social Worker – NHS Digital | LinkedIn
How to book
Before booking please check with your Line Manager/Workforce Development team to ensure that your application follows any local policy and procedures.
Delivery Method
This session will be delivered virtually via Zoom.  Participants who have booked will be sent the event link during the week before the session.